Akochem endeavors to deliver superior quality products to become a value provider to our customers.
The polyurethane Release Agents, eco-friendly cleanser, water soluble adhesive, and color pastes sold at our head office can be utilized in various polyurethane production industries such as automobiles, furnitures, and shoes, etc.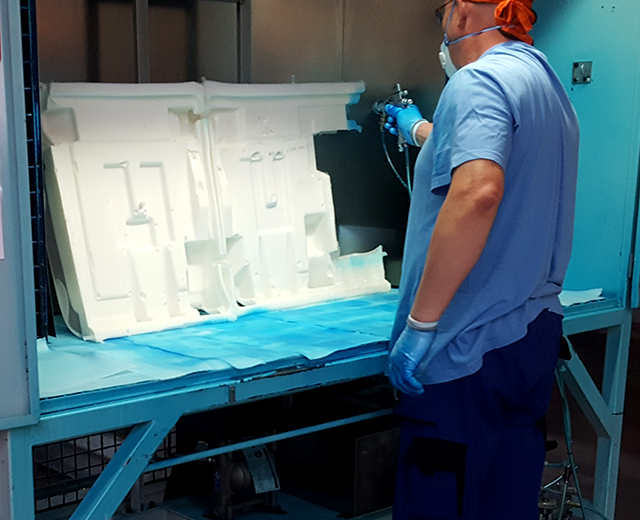 Sliding Agent/Anti-Squeak
What is noise prevention agent?
Noise prevention agents is used to prevent any noise that may occur when combining automobiles urethane seat foam and metal frames.
Core competencies
Akochem produces eco-friendly water-soluble noise prevention agents based on know-hows accumulated over many years and use of best raw materials, and supplies the agents to major domestic seat producers.
Scope of application
Akochem's noise prevention agents are mainly used for automobiles seat foam