Akochem endeavors to deliver superior quality products to become a value provider to our customers.
The polyurethane Release Agents, eco-friendly cleanser, water soluble adhesive, and color pastes sold at our head office can be utilized in various polyurethane production industries such as automobiles, furnitures, and shoes, etc.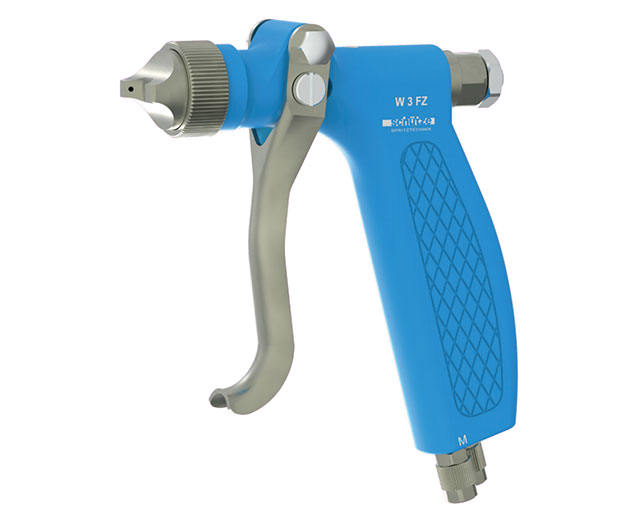 Schütze Spraygun
What is Schutz spray gun?
Schutz is the specialist designer and producer of supply systems such as spray gun, valve, forced lubrication tank required for spraying of liquids such as release agents, oil, adhesives, and color paste with more than 90 years' history and tradition.
Core competencies
Akochem, as the Korean sales agent of German spray gun specialty company named Alfred Schutz, supports sales, A/S, technological advices at one-stop. Especially, Schutz HVLP (High Volume Low Pressure) spray gun is a gun dedicated to Release Agents, capable of high output spraying even at low pressure with low scattering and very high transfer efficiency.
Scope of application
Schutz products sold by Akochem is comprised of spray gun, forced lubrication tank, valve, nozzle/needle, gauge, etc., which can be produced in customized type with length and size of components, etc.