Akochem endeavors to deliver superior quality products to become a value provider to our customers.
The polyurethane Release Agents, eco-friendly cleanser, water soluble adhesive, and color pastes sold at our head office can be utilized in various polyurethane production industries such as automobiles, furnitures, and shoes, etc.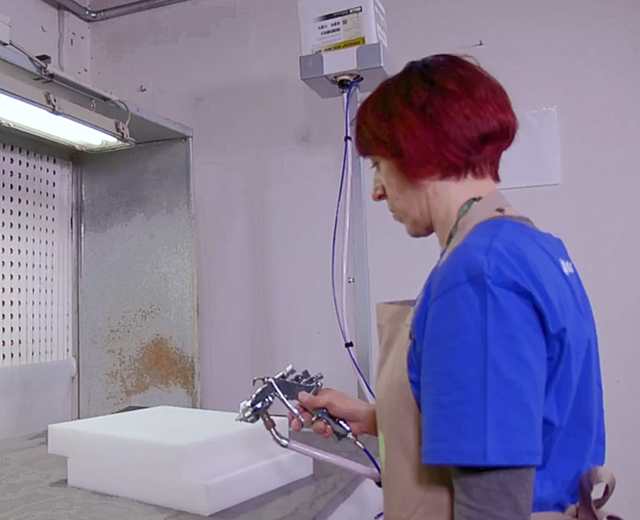 Water-based Adhesives
What is water soluble adhesive?
Water soluble adhesive is a clean and safe adhesive manufactured with water as its raw material. Contrary to existing oil soluble adhesives, this product is odorless and eco-friendly since it doesn't contain substances hazardous to the human body.
Core competencies
As more consumers are getting highly interested in eco-friendly products, Akochem entered into partnership with ALFA Klebstoffe AG of Switzerland that developed the world's first 1 liquid type water soluble adhesive brand named SIMALFA® in 2006. And in 2014 we founded Simalfa Distribution Korea Co., Ltd as the exclusive supplier for SIMALFA®, and is steadily supplying clean and safe eco-friendly adhesives to the domestic market.
Major domestic customers are Fursys, Ace Bed, and Hyundai Motors, KIA Motors, Renault Motors etc.
Scope of application
Water soluble adhesive SIMALFA® boast its excellent effect in adhesion of slab foam, bed mattress, mold foam repair and automobile interior materials, and is applicable to overall production in furniture, automobiles, railway, aviation, and shoes industry.