Akochem endeavors to deliver superior quality products to become a value provider to our customers.
The polyurethane Release Agents, eco-friendly cleanser, water soluble adhesive, and color pastes sold at our head office can be utilized in various polyurethane production industries such as automobiles, furnitures, and shoes, etc.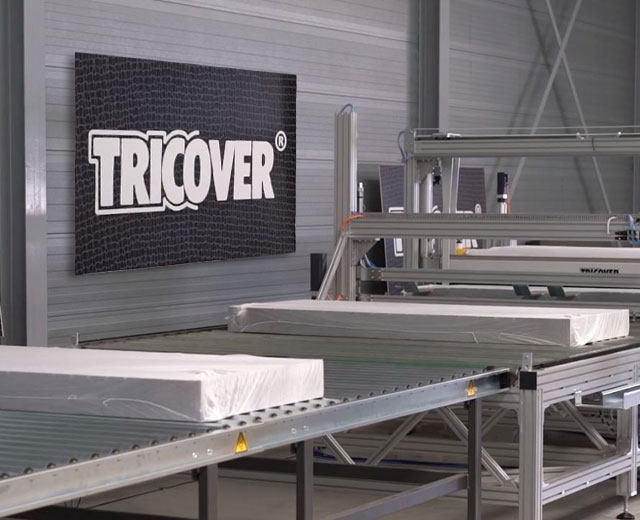 TRICOVER
What is TRICOVER?
TRICOVER is a foam covering fabric produced exclusively in the Netherlands which is applied to pillows, mattresses, etc. We are growing explosively by being acknowledged for our quality and technology through steady transaction with foam mattress producer named Tempur having the highest customer satisfaction level in Europe.
Core competencies
Mattress and pillow go through internal covering work to prevent the decomposition and deformation of foam.
TRICOVER is a machine that can perform internal covering of bed mattresses and pillows in various sizes within 20 seconds in a drastic and convenient way. TRICOVER has an excellent effect in enhancing production speed as well as reducing cost.
Scope of application
A single fabric can be used for bed mattress, pillar, and foam roller in various sizes and shapes.